There are tons of great places to stay in Playa at every price point! You can even stay in a cool beach side hostel for $8! After our first year in Playa our official hotel is Palm @ Playa! You are close to all the action and we'll be hosting some events here as well! You'll get special perks for staying here.
The Palm @ Playa will be hosting special entertainment programs so we can dance and Zouk at various times throughout our stay.  A special Zouk pool party, lounge hour, etc. The program will be available closer to the event date on our schedule page and app.
If you're on a tight budget, there are some incredible deals on expedia and other sites since there are 400+ hotels in the area. Some hotels you can reserve online and just pay when you arrive on site.  Great for saving your spot! 3 star hotels start at $33 including breakfast!  If you're sharing you can be in Playa for $8 a day with breakfast!  Search away!
(espanol)
Hay muy buenos lugares para hospedarse en Playa, y a diferentes precios, incluso pueden alojarse en un hostal que se encuentra al lado de la playa, solamente por 8 dólares. Después de nuestro primer año en Playa el Hotel oficial es Palm@Beach!, Aquí estarás cerca de toda la acción y tendremos algunos eventos también, Obtén ventajas especiales por alojarse aquí.
El Palm @ Playa será nuestro anfitrión de programas especiales de entretenimiento para que podamos bailar Zouk durante toda nuestra estancia. Una fiesta especial en la piscina de Zouk, la hora del salón, etc. El programa estará disponible más cerca de la fecha del evento en nuestra página de calendario y la aplicación.
Si estás en un presupuesto ajustado, hay algunas ofertas en Expedia y otros sitios ya que hay más de 400 hoteles en la zona. Hay algunos hoteles en los que puedes reservar en línea y  pagar al llegar al hotel. Es genial para apartar tu lugar! Hoteles de 3 estrellas a partir de $ 33 dólares  incluyendo desayuno! Si estás compartiendo puedes estar en Playa por $ 8 dólares al día con desayuno! ¡Busca más¡
Our official hotel is The Palm @ Playa
Nuestro Hotel oficial es The Palm @Playa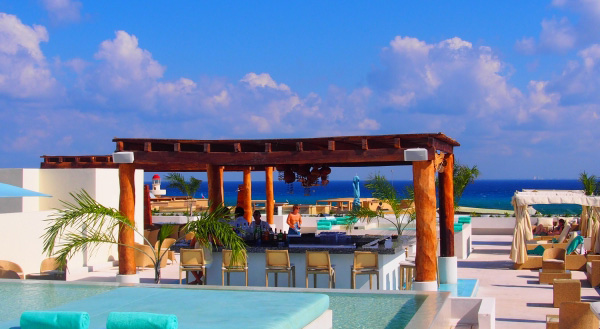 The Palm @ Playa features;
Breakfast included
Wifi & gym
Yoga classes
Premium Rooftop Pool & Lounge
Book Online: (being confirmed)
Hotel Reservation email: res@thepalmatplaya.com
Las características de Palm @ Playa;
Desayuno incluido
Wifi y gimnasio
Clases de yoga
Piscina y salón Premium en la azotea
Reservas en línea: (being confirmed)
Reserva de hotel email: res@thepalmatplaya.com