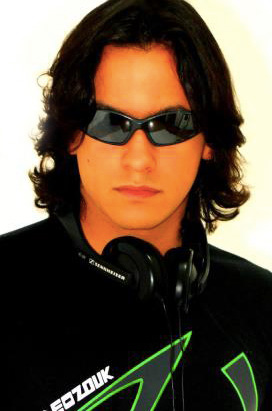 Mafie Zouker
International DJ
Mafie Zouker, creator of ZNL and NeoZouk
Only few people manifest in such a way in zouk as Mafie: as an owner of the Neozouk and Zouk Night Love, in cooperation with some other Dj´s, as a dancer, as a teacher, as a promoter and as a dj.
Also he was the creator of one of the biggest parties of zouk in Brasil, The Zouk Fantasy, which brought approximately thousand people to the Nikity City. His style of zouk is very unique, which yielded him lots of pupils. And many ladies who want to dance at his parties! But his main talent is – still – the great sense of music he has!
For those who don't know, little Marco (for some..) started to dance "danca de salao" when he was only twelve years old, and had met zouk for the first time one year later at a party! During that time, La vie en rose was the catalyser.
From that moment on, it was only a matter of time to observe Adílio dancing and to perceive that, as he himself quoted: "zouk as a dance and as music can be limitless."
As all good artists with their own special visions, Mafie was not contented with the existed music only and decided to create a very unique style. The music of "Neozouk" is capable to let a person feel every detail of it without solely depending on its beats or marks, and yes, in the ambiance and the sensations this style of music can offer!