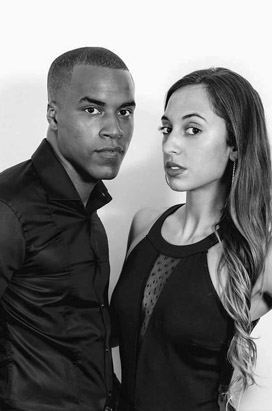 Marine & Mika
International Teachers
Semba and Kizomba instructor from France.
Originally from Paris, Marine and Mika are artists and international professors of Kizomba and Semba.
Marine is originally from Portugal. Trained by Tony Pirata and Morenasso, Marine has been dancing kizomba since 2008. She has one of the most viewed kizomba videos in the world with 33 million and counting… Click here to watch!
Trained by Isabelle et Felicien, Mickael is originally from Cape Verde. He started to dance at a very young age. Before teaching kizomba, he practiced 15 years of break dance, and 5 years of salsa.
Since the pair has met, they've created a new kizomba community in Sydney, Australia, and have helped to to growth of the dance in the Pacific.  They have lectured and organized  kizomba evenings in one of  Sydney's biggest dance school, the Latin Dance Australia.
They also have presented a show and taught at the Sydney International Bachata Festival, the greatest sensual dance festival in Australia.