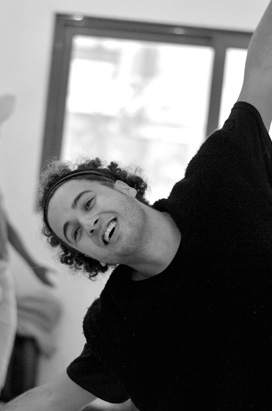 Xandy Liberato
International Teacher
Exclusive artist to ZoukMX in North America
Xandy is one of the most sought after artist at congresses throughout the world. The only time he will be in North America in 2016 will be at ZoukMX.
Xandy is originally from Sao Paulo, Brazil. He started dancing at the age of 16 to Axé (a form of samba) and then went on to study Brazilian couples' dances for six years. In addition, he has training in contemporary dance, hip hop, musical jazz, Afro-samba Orixás and Afro-Brazilian dance. Xandy traveled to Europe where he studied Zouk in England and contemporary dance in Spain. He currently resides in Valencia, Spain.
He dances traditional Brazilian Zouk while introducing contemporary dance techniques, his own inspiration from his influences, West Coast Swing, Samba Rock and their own personal dance backgrounds. He is constantly present in the dance. Not just physically and mentally, but psychophysically. Zouk is not just about movement, but about breathing, sensations and emotions.
Xandy was interviewed by Zoukology Magazine recently at the first edition of our Zouk festival in Rosarito Beach, Mexico – ZNL.